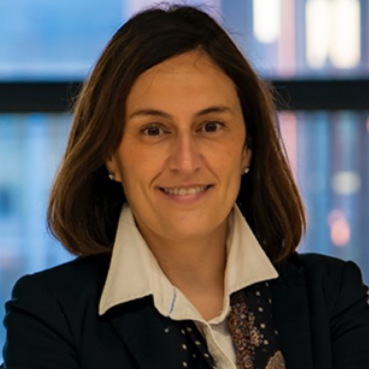 Belen García Molano
HO Technology and Development for Airbus Defence and Space / Directora de Tecnología y Desarrollo en Airbus Defence and Space


Belén García Molano, as HO Technology and Development for Airbus Defence and Space, leads the development of the future technologies to ensure the business competitiveness and growth.
Belén, an Industrial Engineer from Universidad Carlos III, has developed her career in Airbus which she joined in 2000 in the Software team for the development of an innovative system that would allow the aircraft to carry out special missions, beyond logistic ones.
Throughout her career as a Systems Engineer and Project Manager for several iniciatives. The period as Chief of Airworthiness of Military Aircraft has to be highlighted, which provided her with a global perspective on the Aeronautical sector.
Moreover, she made a Corporate Development Program at IESE and the Executive Program for Women Managers at ESADE.
Belén, who is very committed to Inclusion and Diversity, is the Balance for Business ambassador in Spain, Program Manager for Spanish Airbus Women Network, as well as the Inclusion and Diversity Business Champion for the Engineer team in Airbus Defence and Space.
---
Belén García Molano es Vicepresidenta de Airbus, y como Directora de Tecnología y Desarrollo en Airbus Defence and Space, lidera el desarrollo de las tecnologías futuras que asegurarán la competitividad y el crecimiento de Airbus.
Belén, Ingeniera industrial por la Universidad Carlos III, ha desarrollado su carrera principalmente en Airbus donde se incorporó 2000 en el equipo de Software para el desarrollo de un sistema innovador que permitiera al avión realizar misiones especiales, más allá de las logísticas.
A lo largo de su carrera como ingeniera de sistemas y responsable de diferentes proyectos, cabe destacar su periodo con responsable de Aeronavegabilidad para Aeronaves militares por lo que tiene una perspectiva global del sector aeronáutico.
Además, cuenta con un Programa Corporativo de Desarrollo en IESE y el Programa Ejecutivo para Mujeres Directivas de ESADE.
Belén, muy comprometida con la Inclusión y la Diversidad, es la Embajadora de Airbus Balance for Business en España, la responsable de los proyectos de la Women Network en Airbus España, así como la representante de Ingeniería para Inclusión y Diversidad para Airbus Defensa y Espacio.