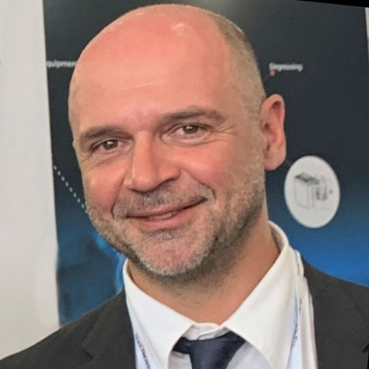 Cédric Post
Deputy Director European & International Affairs / Director Adjunto de Asuntos Europeos e Internacionales

Cédric Post, born on 9 September 1973, is Deputy Director International & European & Commercial Affairs at GIFAS, the French Aerospace Industries Association.
Cédric Post began his career in 1997 as an engineer at the AEROSPATIALE laboratory in Suresnes. He joined then CEA-Cadarache (French agency for nuclear technologies) as a research engineer.
In 1999, he worked as Deputy Chief Engineer on a DELMAS cargo ship and went traveling through South America.
In 2000, he joined ARIANESPACE as successively launch operations engineer, production manager & technical authority for Ariane 5 main stage and then public relations manager. In 2010, he was assigned Deputy Director in charge of international development at GIFAS and since 2015 he is GIFAS' Deputy Director International & European Affairs. In 2021, he was asked to drive the activities of GIFAS' Commercial Commission which aims to coordinate the contractual relationship between prime contractors and suppliers.
Cédric Post graduated from ENSEM (Engineering school in Nancy). He speaks French, English, German, Spanish, Portuguese, Italian and Russian.
---