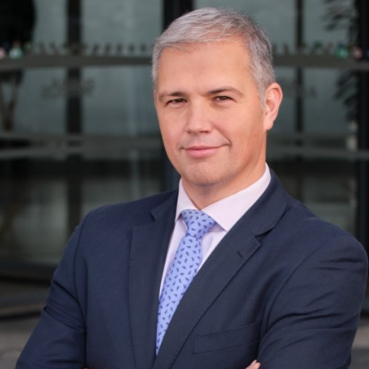 Eduardo Vinué
Head of Aerostructures Procurement for Rear Fuselage and Empennage, Procurement Representative for Airbus Commercial Aircraft in Spain

Eduardo Vinué was appointed Head of Aerostructures Procurement for Rear Fuselage and Empennage in September 2020 and since June 2021 is additionally Procurement Representative for Airbus Commercial Aircraft in Spain.
He was previously Head of Engineering for Rear Fuselage and Empennage for A350 development and prior to this, Eduardo led Customer Services team in Spain from 2015 to 2018.
In 2012 was appointed Senior Airframe Architect contributing to the development of A320 NEO, A330 NEO and Beluga XL, as well as leading a team dedicated to Research and Future Aircraft design.
Eduardo began his career in 2001 in Airbus as design engineer for the A380 and then A350 Aircrafts and between 2007 and 2012 he held various leadership positions in engineering & programmes, in Toulouse and Madrid.
He graduated from the Escuela Politécnica de Madrid in 2001 with a Master degree in Aeronautical & Aerospace Engineering.